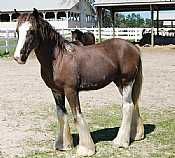 Chloe
2010 Chocolate Dapple Filly
This is Chloe!! She is a beautiful little chocolate dapple filly out of our stallion Phantom. She loves human contact and lots of attention. The furry picture was taken the same day as the rest this spring. Her color is more of a chocolate with white splashes. Before she got clipped she looked like a Lama!!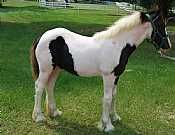 Joey
2010 Piebald Gelding
Sire: SD Laddie
Dam: Lady Blue
Lady Blue had a little colt on 4/12/2010. He is a piebald (black and white). A real looker with nice bones. She has always had great foals. Sired by SD Laddie!!!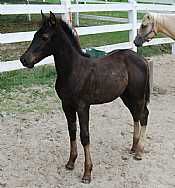 Kizzy
2010 Filly
Sire: Othello
Dam: Goldie
Goldie foaled a little filly on the 19th of March. Her name is Kizzy. She is out of our stallion Othello and should become a nice sport horse.