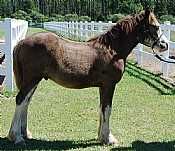 Grayson
2011 Colt
Sire: Phantom Knight
Dam: Gracie
On the 25th of April Gracie foaled Grayson. He is mostly brown with a wide white blaze. Great conformation! Phantom Knight is his sire! He is starting to show some pretty dapples!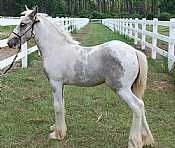 Maggie
2011 Filly
Sire: Phantom Knight
Dam: Isabella
On the 24th of April (Easter Sunday) Isabella had a sweet little Filly. Maggie (from Mary Magdeline) Great color and conformation. Phantom Knight is the sire!! Notice the little heart that the groomer made in her rear! She is the sweetest foal for 2011.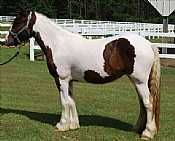 Molly Brown
2011 Filly
Sire: SD Laddie
Dam: Destiny
Foaled March 22, 2011. This girl is sweet and so easy to train. She is just over 15 hands and has great conformation. She has no health issues or behavior problems. She loves attention and being washed.