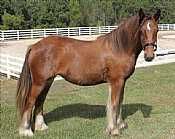 BH Rosie
2012 Bay Mare
Sire: SD Laddie
Dam: BH Destiny
This filly is our Secretariat. When she foaled, she stood up without assistance and was nursing 30 minutes after foaling. Unbelievable! She is being lunged with a saddle now. She loads on ramp and step up trailers. Very easy to handle. She will probably finish out around 14.3 or 15 hands.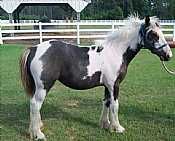 BH Ruby
2012 Piebald Mare
Sire: Phantom Knight
Dam: BH Royle Princess
Ruby is just a few months old but has been in training since she was 2 weeks old. She loads in both ramp and step up trailers and backs out to exit. She stands for the farrier and being groomed and clipped. The pictures shown are just a few weeks old and she just got her body clip.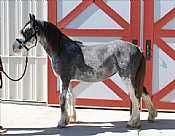 BH Sasha
2012 Brown Mare
Sire: Phantom Knight
Dam: BH Gracie
This little filly need a loving home. She loves hugs and attention. Loves a bath. Just had her semi-annual shots and is ready to go. I have several for sale and will consider any legitimate offer.